Ah, matcha. That beautiful green powder that's been creating quite the buzz lately. Not just in the health circles but in kitchens around the world. Why? Because whether you're sipping it or savoring it in a dish, matcha is not just nutritious; it's delectably versatile. Have you ever thought of how you can eat and drink matcha? If not, pull up a chair, and let's dive in!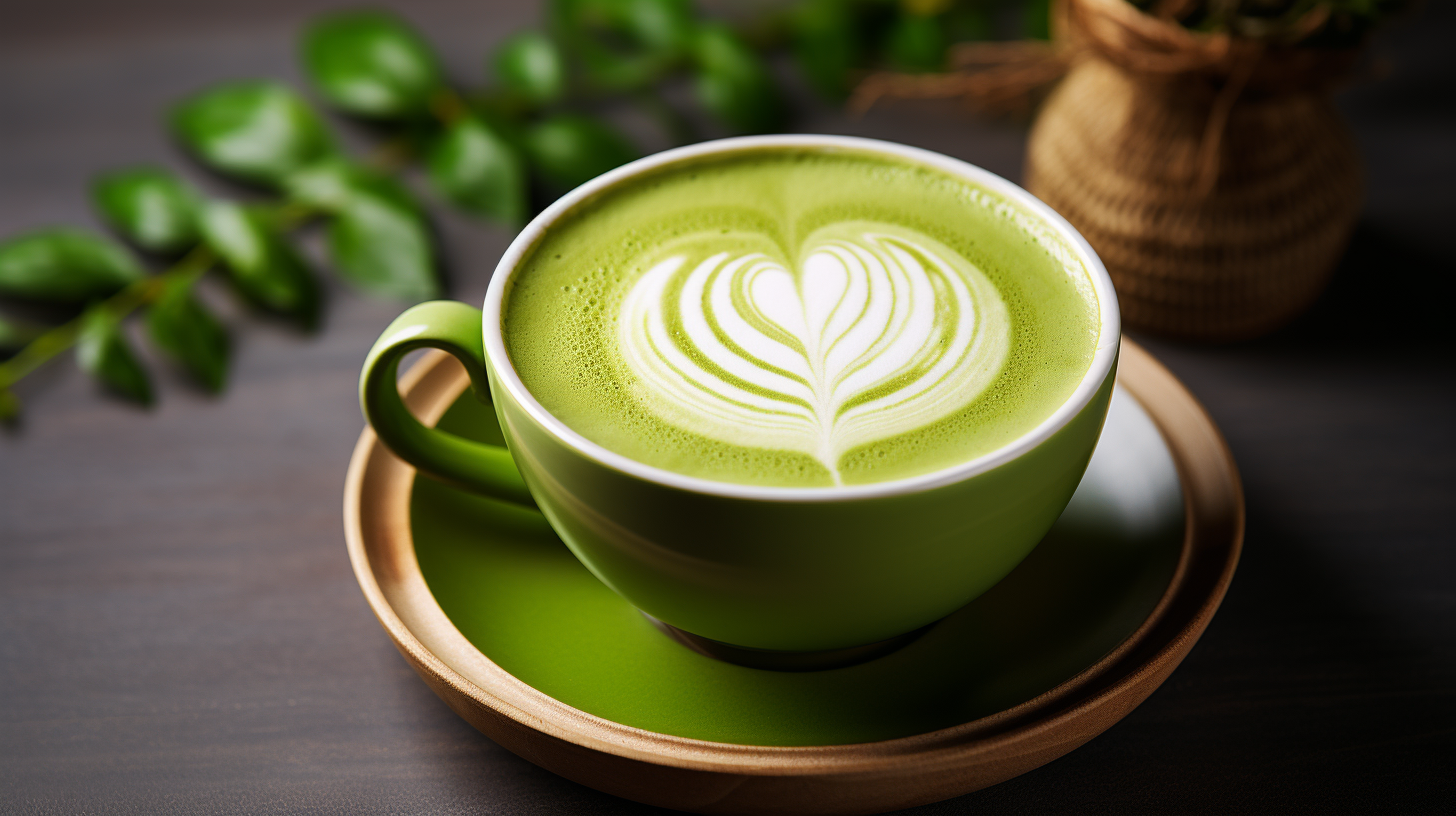 Matcha in a Mug: Sip and Savor
Classic Matcha Latte
Alright, let's start with the basics. To truly appreciate how to drink matcha, begin with a warm and frothy matcha latte. It's a comforting embrace in a cup!
Iced Matcha Lemonade
Imagine: It's a scorching summer day. You're yearning for something icy and refreshing. Enter iced matcha lemonade! It's tangy, sweet, and has that unique matcha kick.
Matcha Espresso Fusion
For those moments when you can't decide between coffee and tea, why not have both? The depth of espresso mixed with the earthy notes of matcha is a match(a) made in heaven!
Matcha Smoothie Bowl
Not in a sipping mood? No worries. Blend up a thick matcha smoothie bowl. Top with fresh berries, granola, and a drizzle of honey. It's breakfast, elevated!
Matcha-infused Coconut Water
For a tropical twist, infuse your coconut water with a teaspoon of matcha. It's like a beach vacation in a bottle!
Matcha On Your Plate: Tantalize Those Tastebuds
Matcha Pancakes
Fluffy pancakes with a green hue? Yes, please! Add a scoop of matcha powder to your batter and enjoy a stack of these for Sunday brunch.
Matcha & White Chocolate Cookies
Every bite of these cookies has the rich taste of white chocolate paired with the grassy notes of matcha. A delightful duo, if you ask me.
Matcha Ice Cream
Raise your hand if you love ice cream! Now, imagine the creamy goodness infused with matcha. It's a dreamy dessert that'll have you coming back for more.
Matcha Energy Balls
Midday slump? Grab a matcha energy ball! Packed with nuts, dates, and that magic green powder, it's a power-packed snack.
Matcha Pasta
Pasta with a twist! Add a dash of matcha to your pasta dough for a unique flavor profile. Pair with creamy sauces or fresh veggies.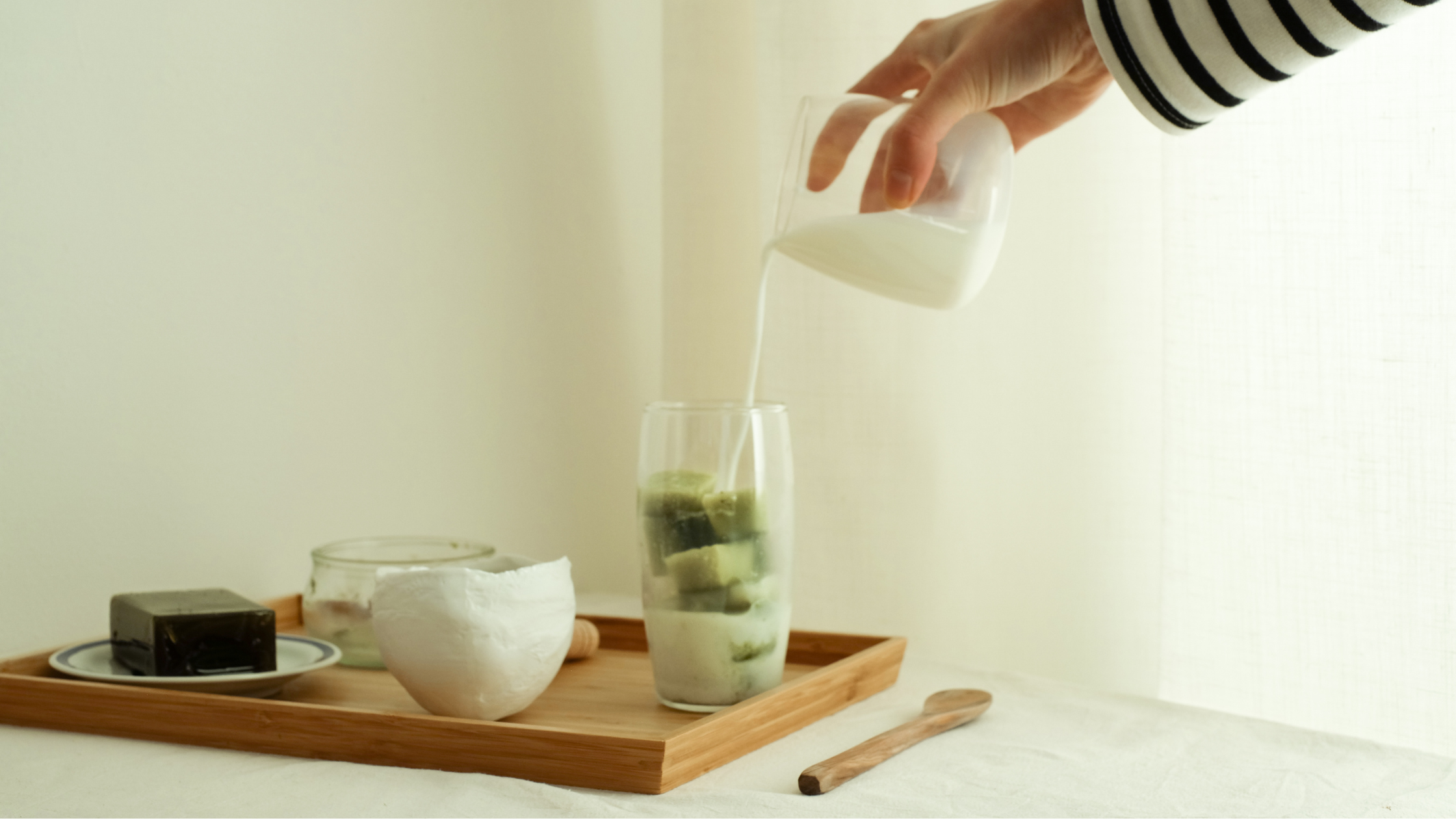 The Matcha Magic: Creative Takes
Matcha-infused Cocktails
Happy hour just got happier! Mixologists are creating cocktail masterpieces by incorporating matcha. Think matcha mojitos or matcha gin fizzes. Cheers!
Matcha Popcorn
Movie night? Drizzle some melted matcha white chocolate over the popcorn. It's the perfect balance of sweet and savory.
Matcha & Avocado Toast
Mornings just got better. Spread avocado on toast, sprinkle with a little sea salt, and dust with matcha. Healthy, hearty, and oh-so-tasty!
Matcha Chia Pudding
A powerhouse of nutrients, this combo will leave you feeling full and energized. Simply mix your chia seeds with milk, add matcha, and let it sit overnight.
Matcha Salad Dressing
Dress up your greens with a matcha-infused vinaigrette. It adds a subtle flavor that'll make salads exciting again.
In Conclusion: Matcha, Much More Than Just a Drink
There you have it, from morning brews to late-night treats, there are countless ways to eat and drink matcha. It's not just about learning how to drink matcha; it's about letting that vibrant green powder weave its magic in every dish. So, the next time you come across that tin of matcha in your pantry, think outside the box and let your culinary imagination run wild!
Sources:
Here are some reliable sources that discuss the versatility of matcha and its inclusion in various recipes:
"The Book of Matcha: A Superhero Tea – What It Is, How to Drink It, Recipes and Lots More" by Louise Cheadle and Nick Kilby. This book dives into the world of matcha, its history, health benefits, and a variety of recipes.
BBC Good Food has a collection of matcha recipes including matcha lattes, cakes, and other treats. It's a great place to explore and get inspired.
Epicurious, a well-known online culinary resource, offers various recipes that incorporate matcha.
Healthline has an article on matcha that not only discusses its health benefits but also various ways to consume it.
Mindbodygreen is another health-focused website that often discusses the health benefits of matcha and offers various recipes.
For those interested in matcha cocktails, Liquor.com has a few recipes showcasing how matcha can be incorporated into mixed drinks.
Remember, always ensure the credibility of a source when looking for reliable information. These listed sources are well-established in their respective niches, but it's always a good idea to do further research when making health or culinary decisions.