Are you tired of the same old dinner routine? Are you looking to fuel your body with nutritious meals that also tantalize your taste buds? Look no further! In this article, we'll explore 22 Healthy Food Choices for Dinner that will leave you feeling satisfied and energized. So, let's dive in and discover some mouthwatering culinary delights.
Healthy Food Choices for Dinner
1. Grilled Salmon with Lemon and Dill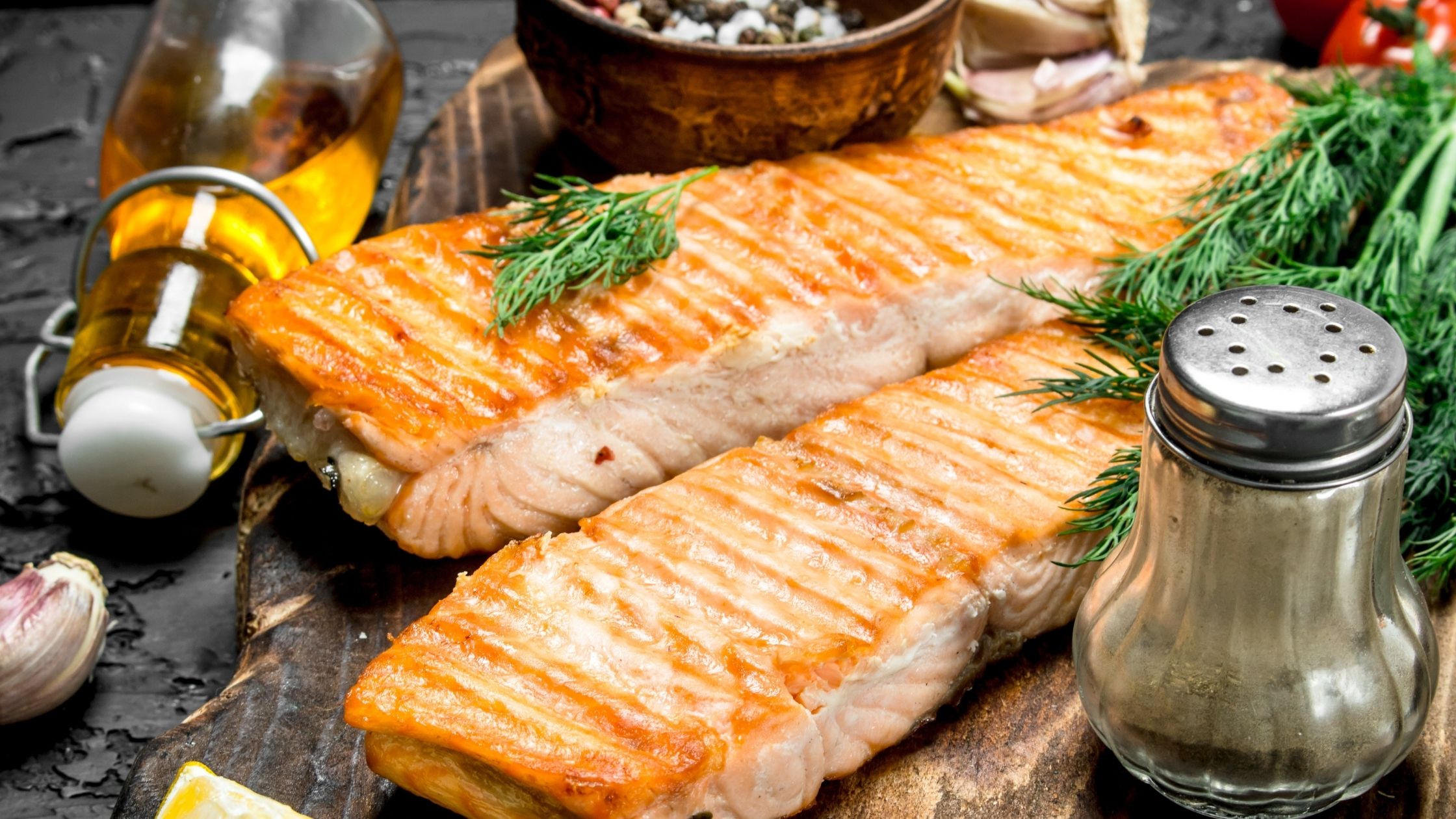 There's nothing quite like a perfectly grilled salmon fillet. Its rich omega-3 fatty acids and lean protein content make it a superb choice for a healthy dinner. Drizzle some fresh lemon juice and sprinkle some dill on top for an added burst of flavor.
2. Quinoa Stuffed Bell Peppers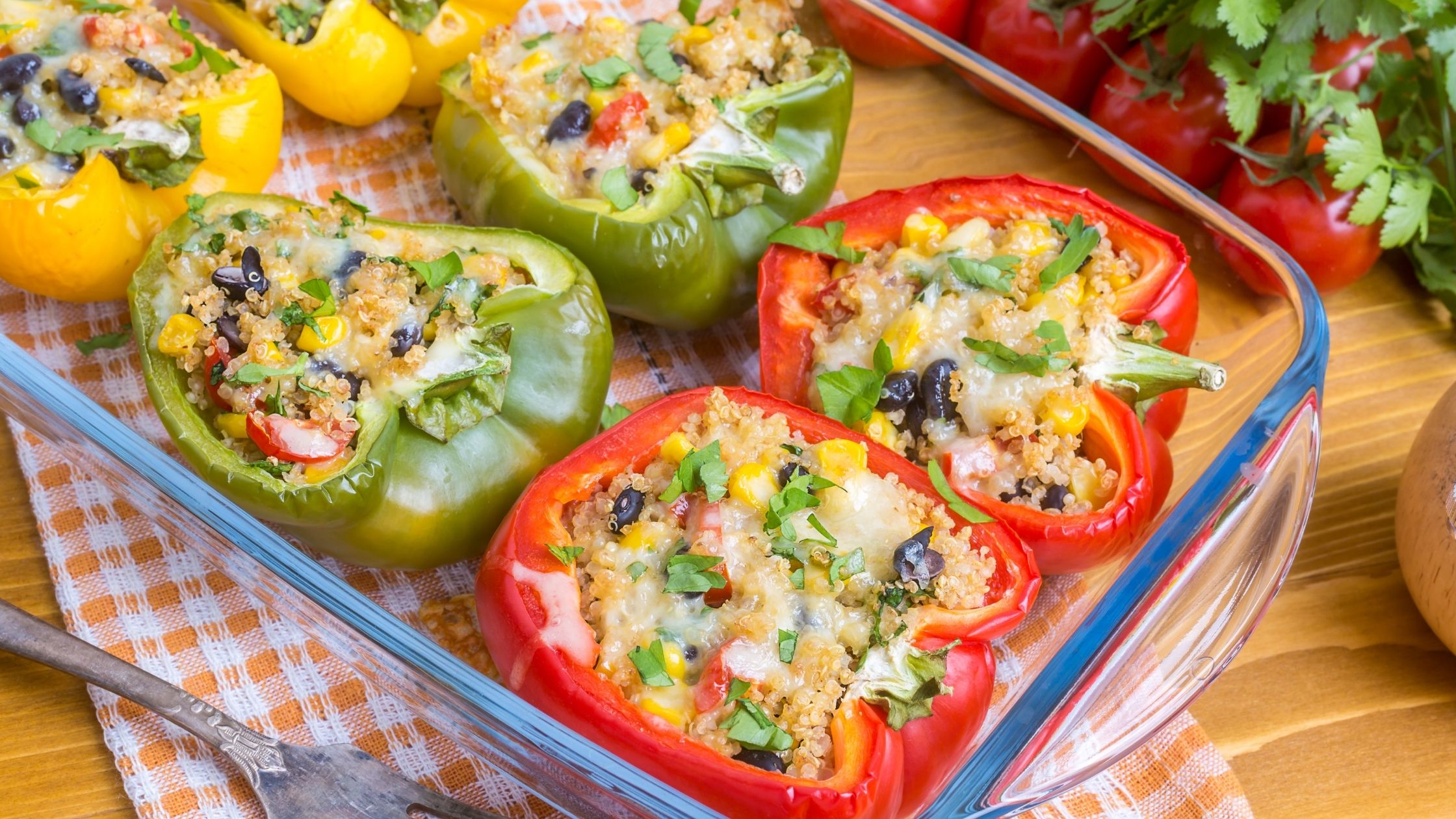 These vibrant bell peppers stuffed with protein-packed quinoa, black beans, and vegetables are a delightful vegetarian option. Top them with melted cheese for an indulgent twist or keep them vegan by omitting the cheese.
3. Baked Chicken Breast with Roasted Vegetables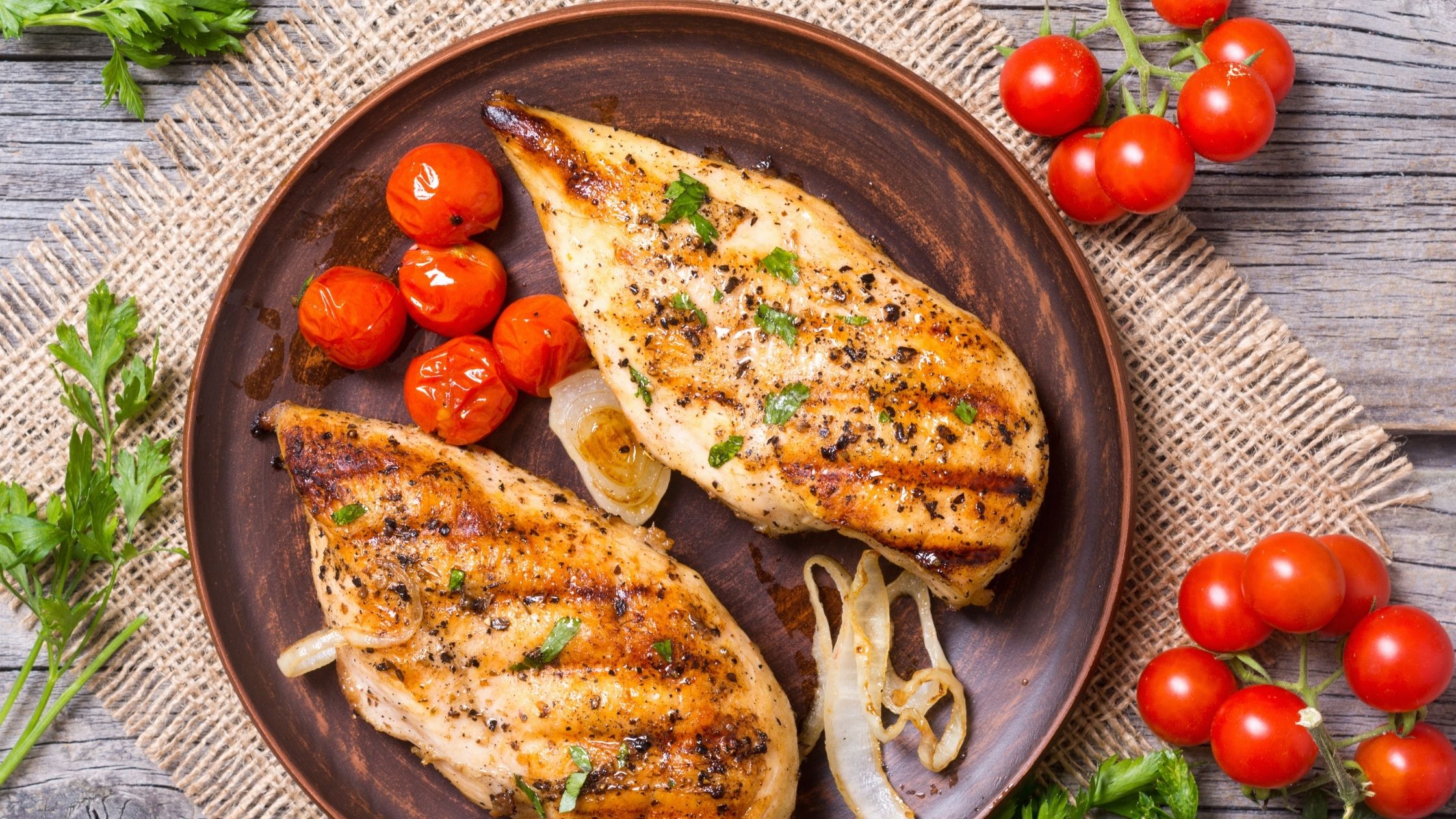 Simple yet satisfying, baked chicken breast paired with a colorful medley of roasted vegetables is a classic dinner option. Season the chicken with herbs and spices of your choice and let the oven work its magic.
4. Vegetable Stir-Fry with Tofu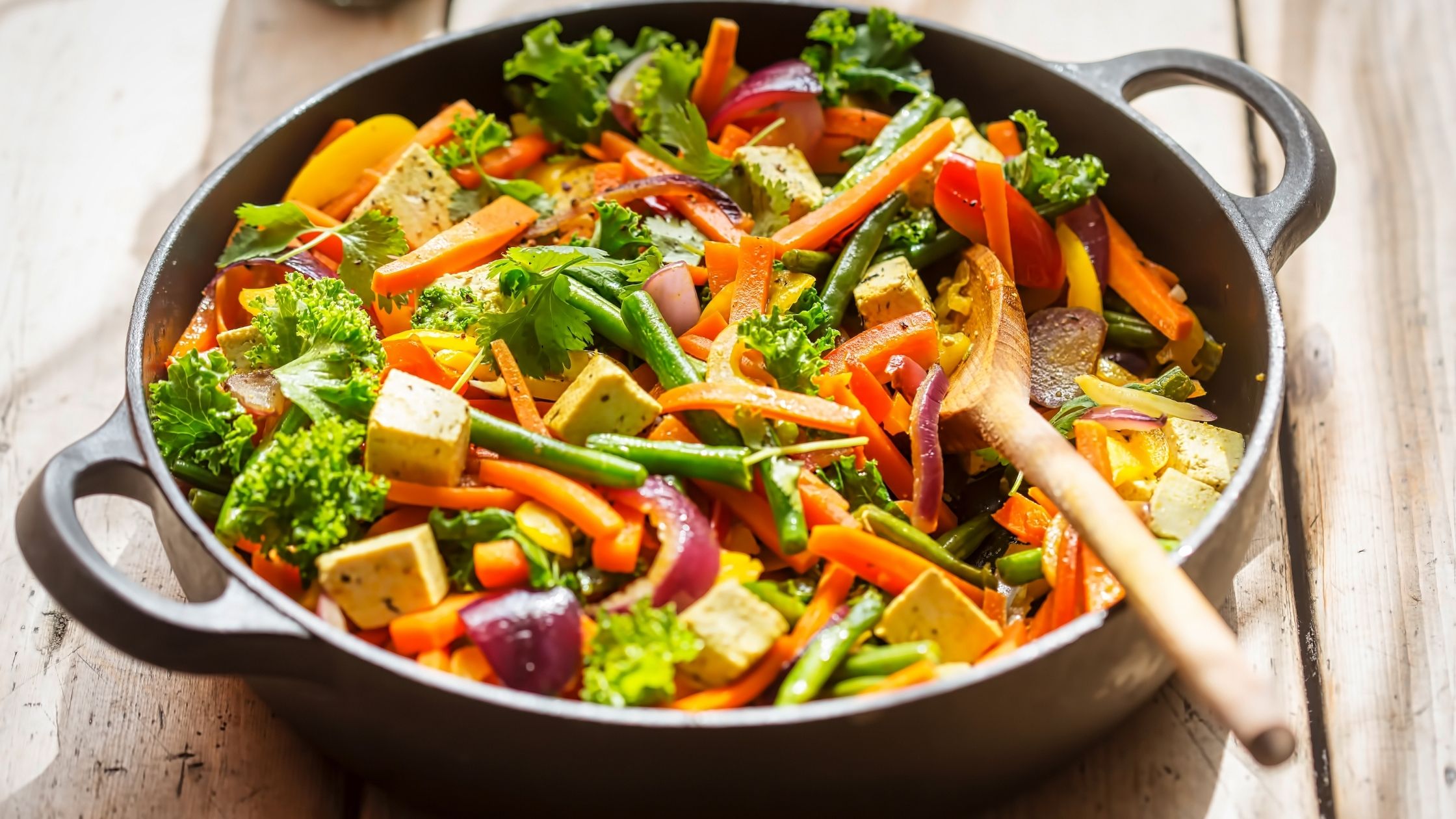 Whip up a quick and nutritious stir-fry by sautéing an array of fresh vegetables and adding tofu for a protein boost. Flavor it with a tangy soy-based sauce and serve it over brown rice for a complete meal.
5. Zucchini Noodles with Pesto Sauce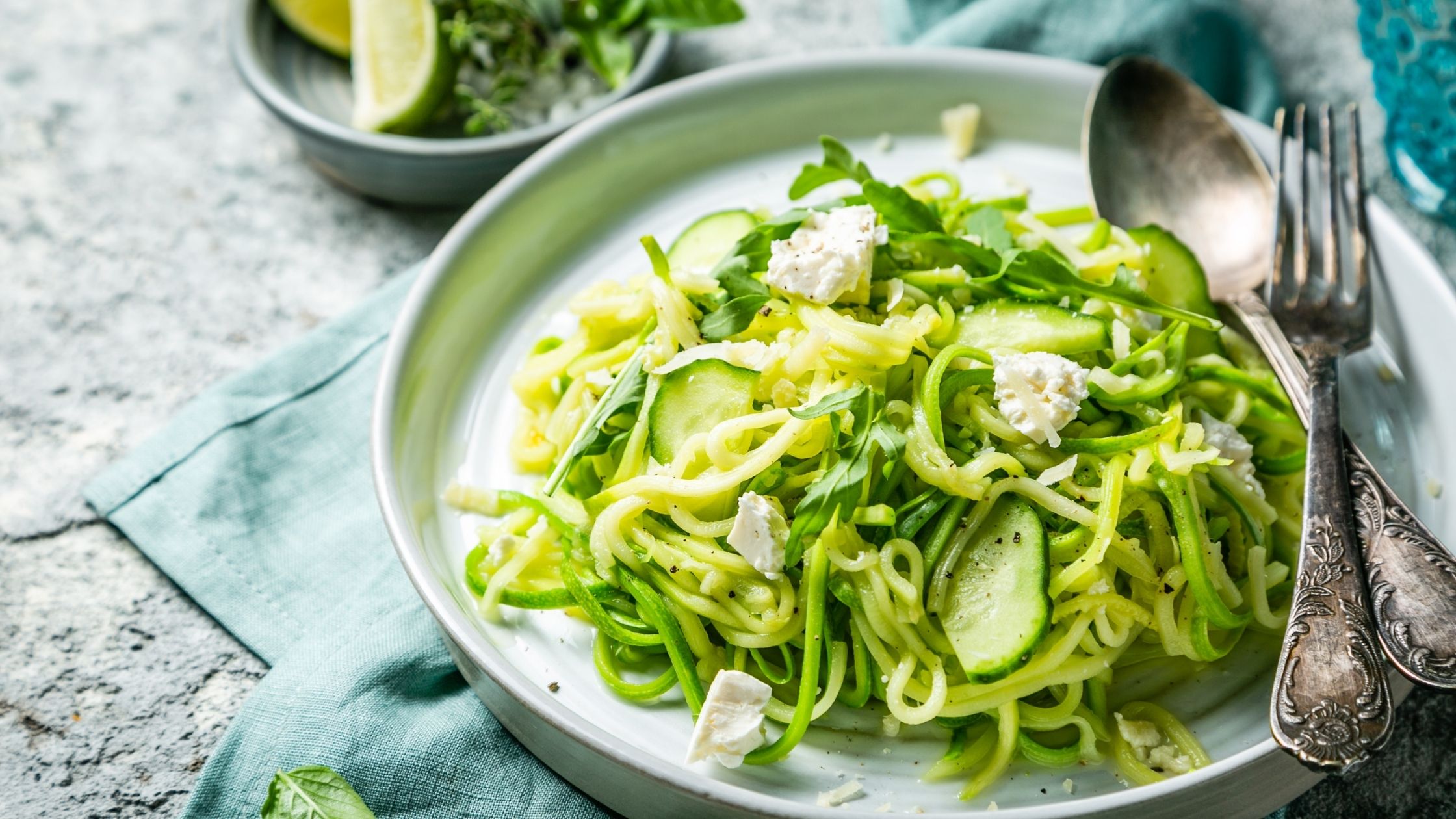 If you're craving pasta but want a lighter option, zucchini noodles, or 'zoodles', are the way to go. Spiralize fresh zucchini into noodle-like strands, toss them with a vibrant pesto sauce, and savor a guilt-free dinner.
6. Lentil Curry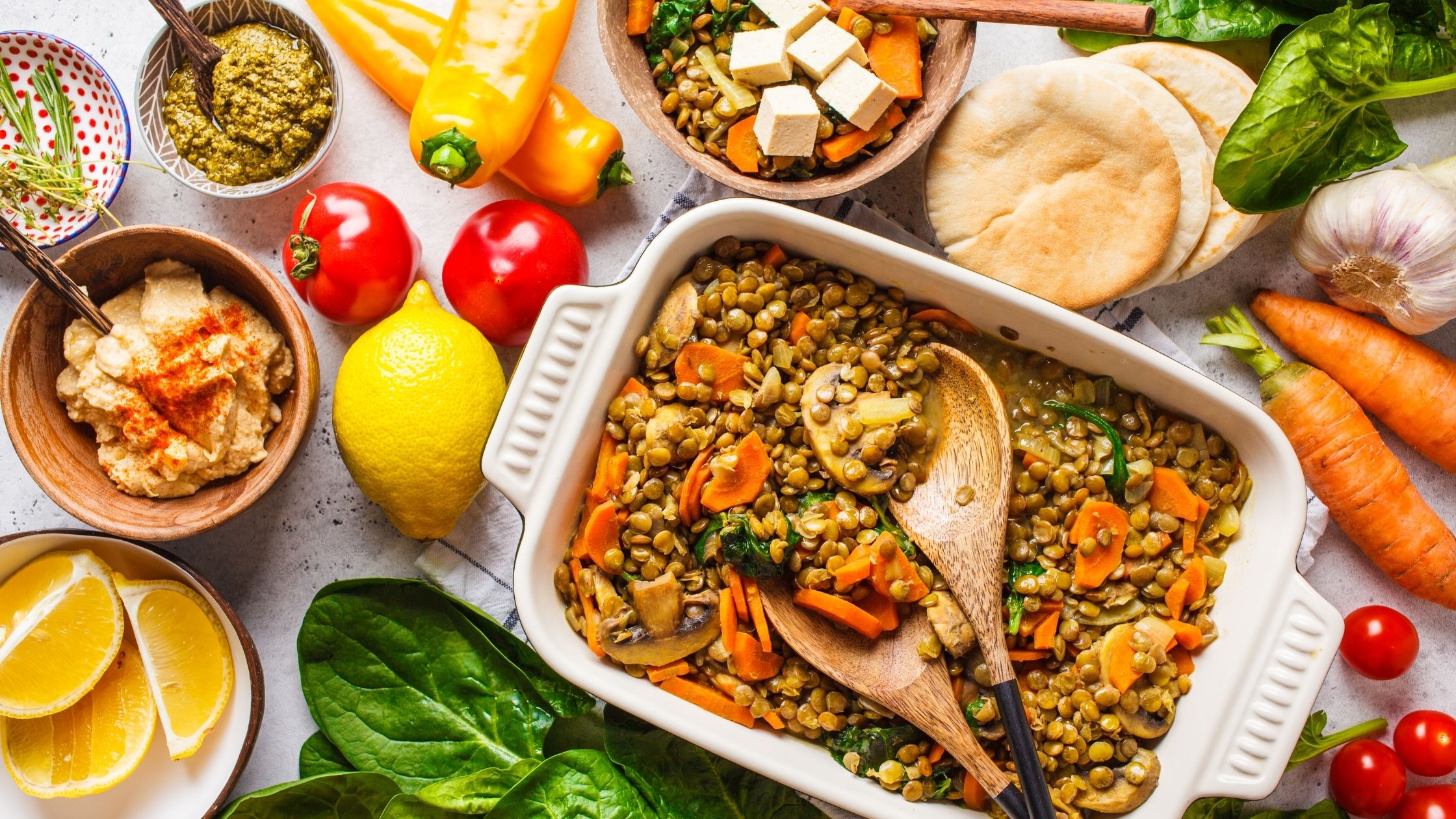 Warm spices and hearty lentils come together to create a fragrant and satisfying curry. This vegan-friendly dish is packed with fiber and plant-based protein, making it both nutritious and delicious.
7. Spinach and Mushroom Omelet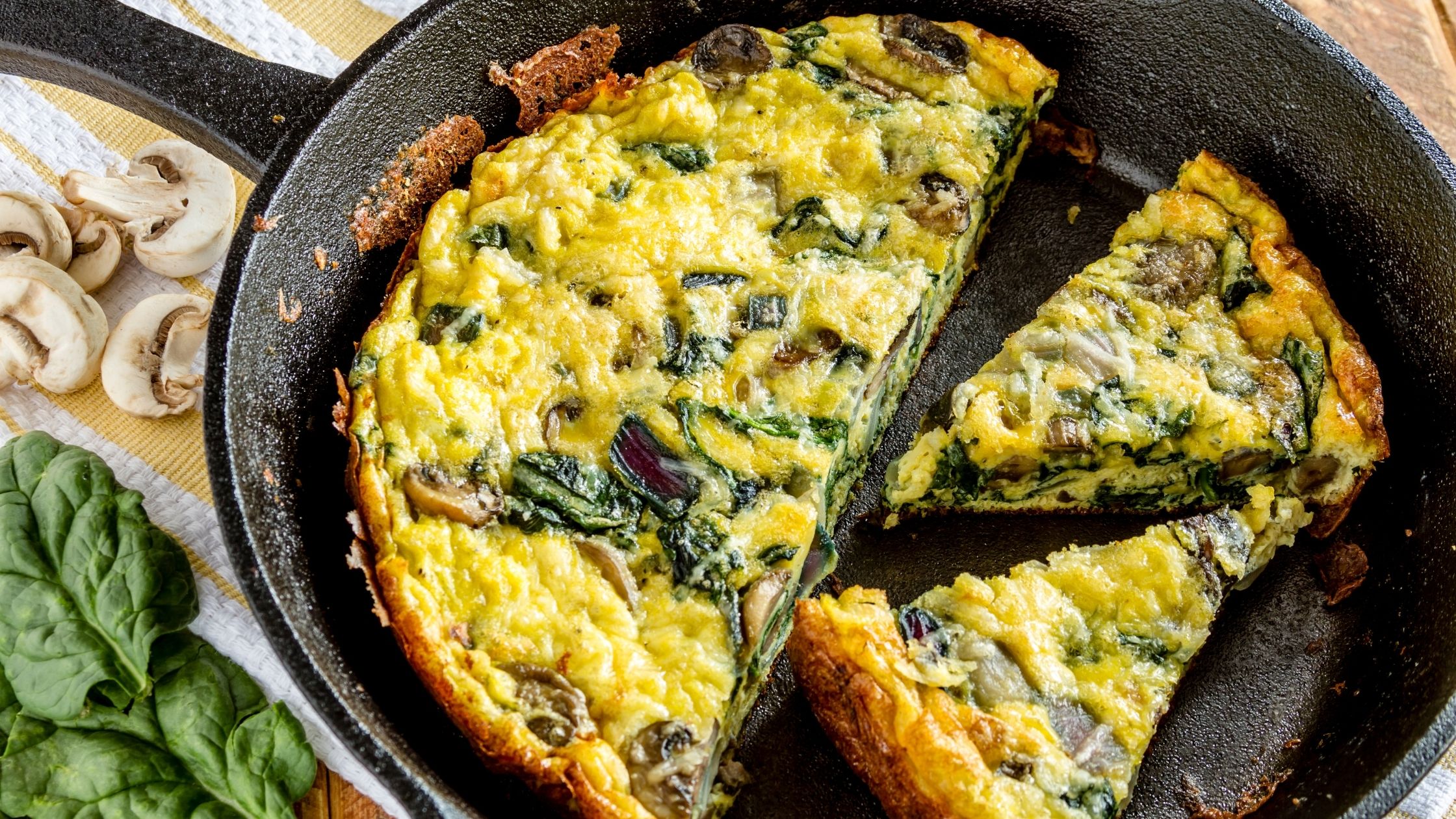 Breakfast for dinner? Absolutely! Indulge in a fluffy omelet filled with nutrient-rich spinach and earthy mushrooms. Add a sprinkle of cheese if you wish, and you have a quick, protein-packed meal ready in no time.
8. Sweet Potato and Black Bean Chili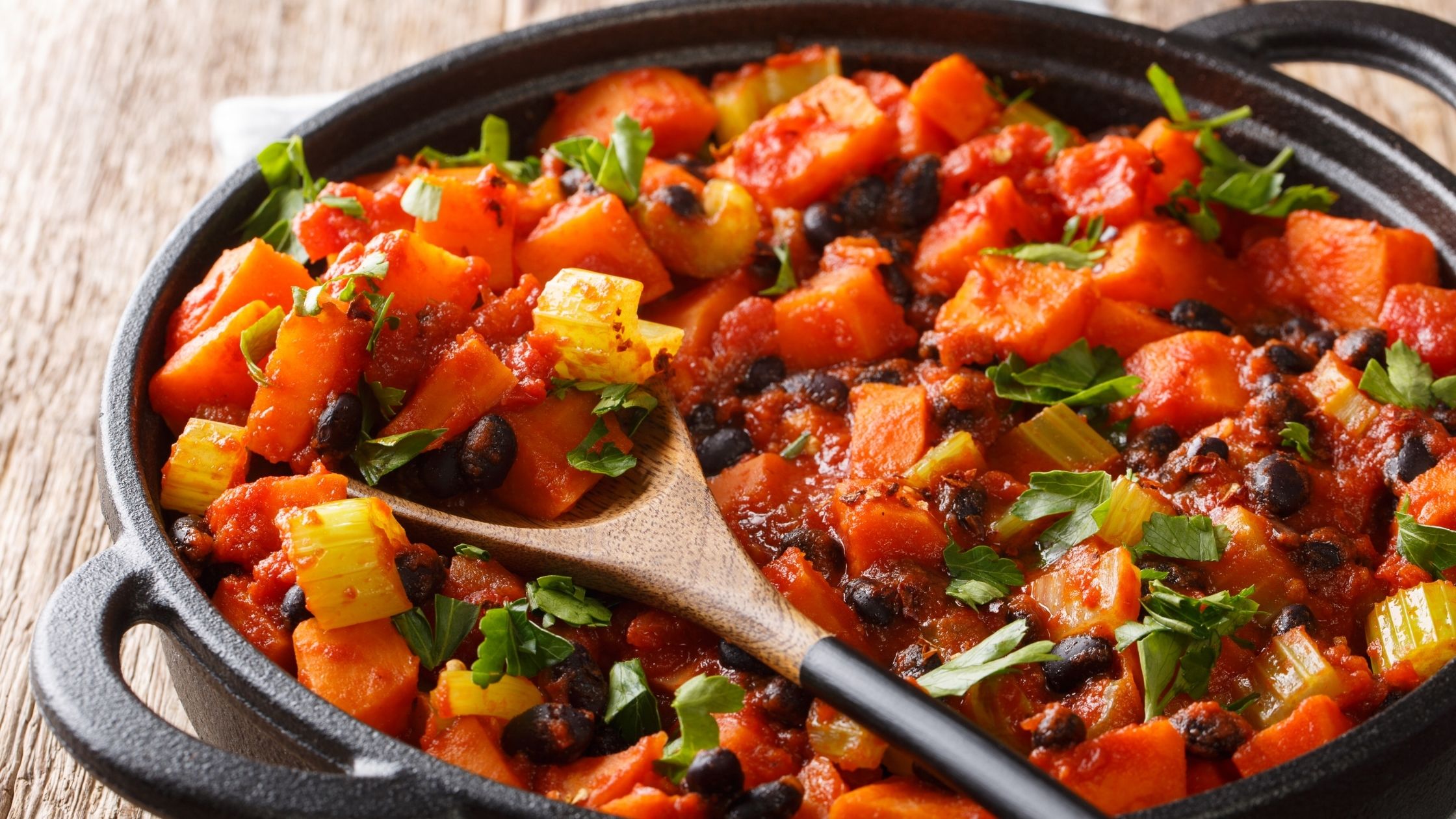 Another healthy Food Choices for Dinner is Sweet Potato and Black Bean Chili. Chilly evenings call for a warm bowl of sweet potato and black bean .chili. This hearty dish is loaded with fiber, vitamins, and minerals, and will keep you warm and satisfied.
9. Grilled Veggie Skewers with Tzatziki Sauce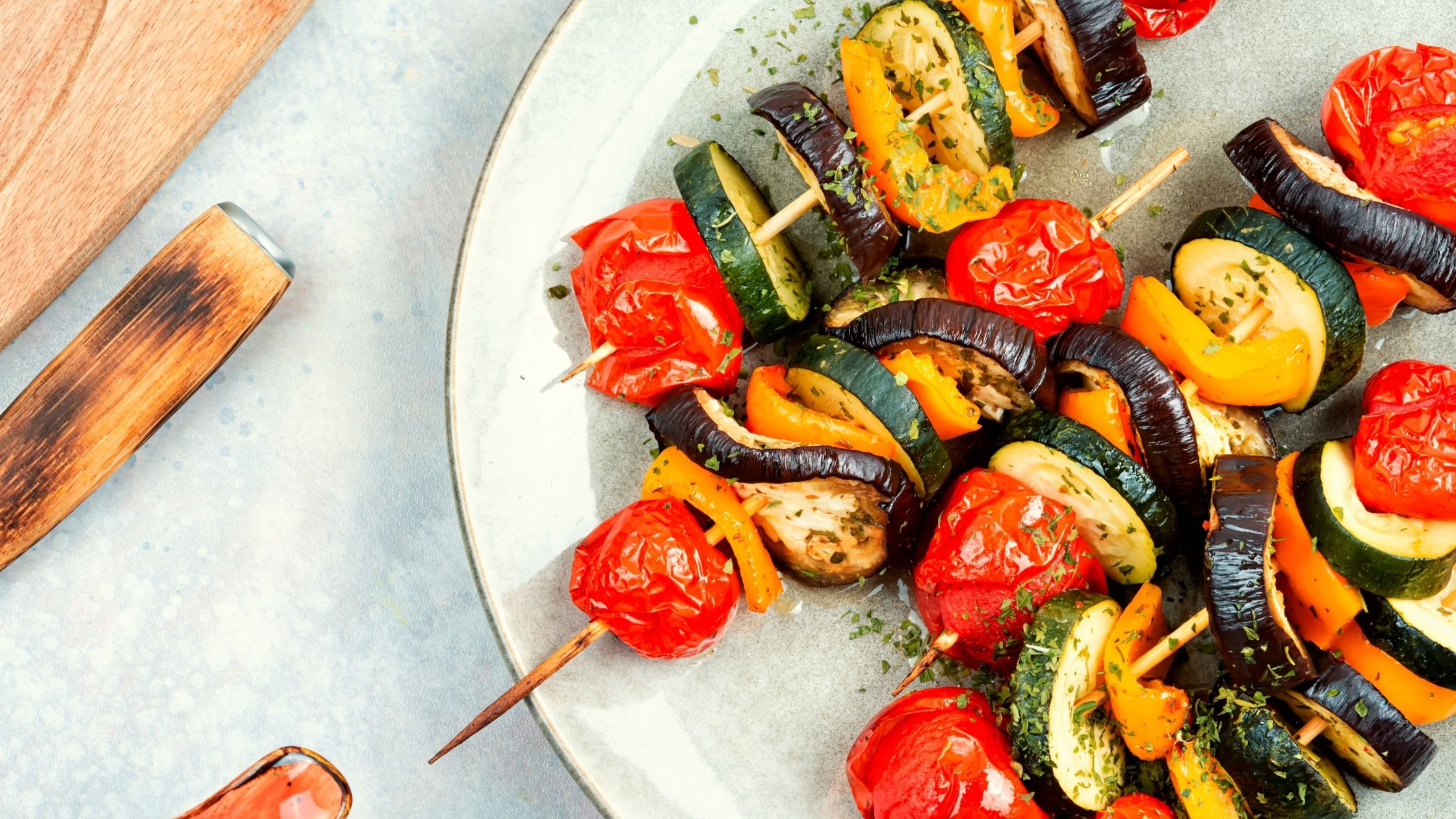 Fire up the grill and thread a variety of colorful vegetables onto skewers. Grill them to perfection and serve with a refreshing tzatziki sauce for a light and tasty dinner option.
10. Whole Wheat Pasta with Tomato and Basil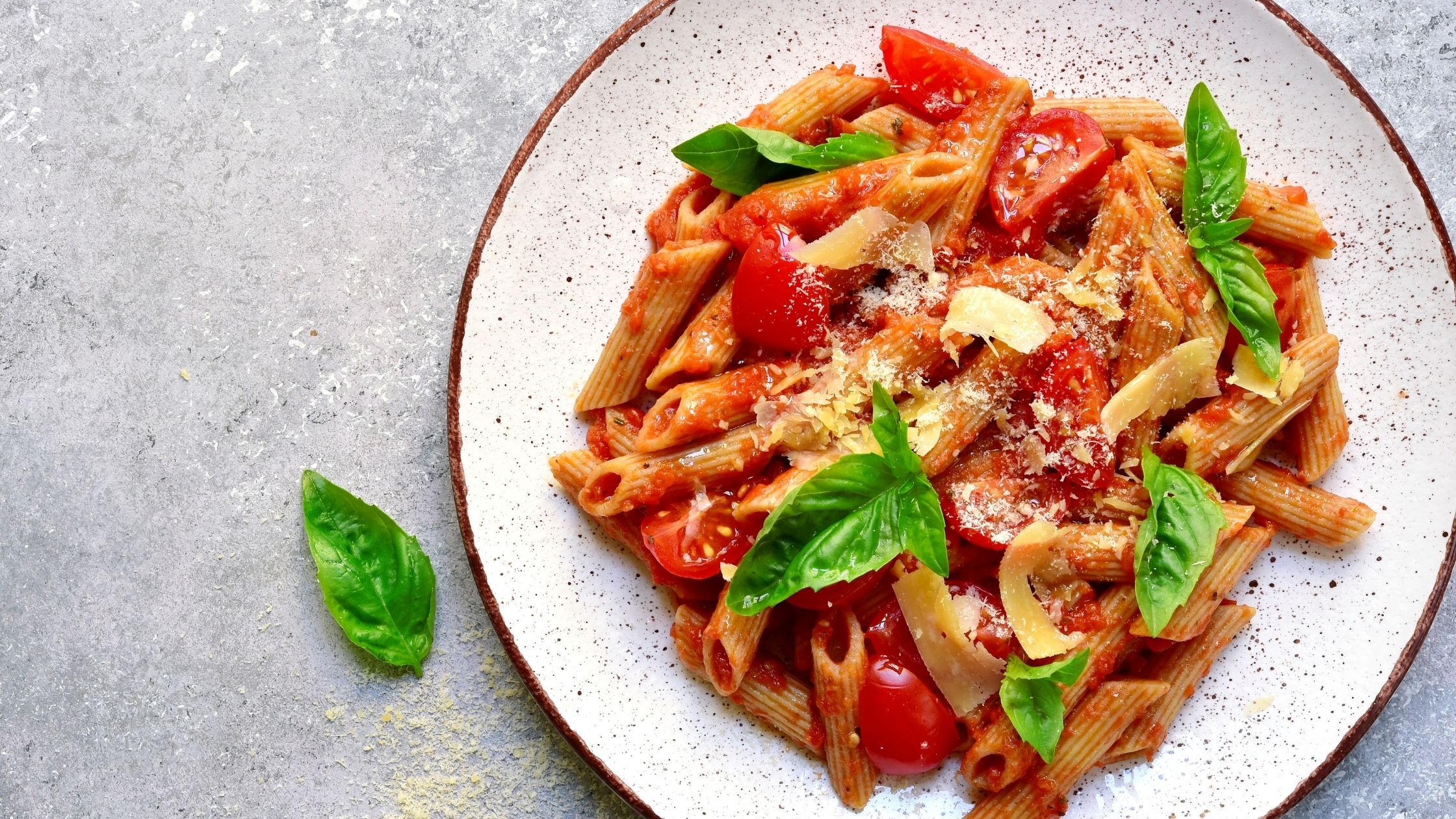 Replace refined pasta for whole wheat pasta and toss it with a vibrant tomato and basil sauce. This healthier alternative provides more fiber and nutrients while still delivering a burst of flavor.
11. Baked Falafel with Hummus and Salad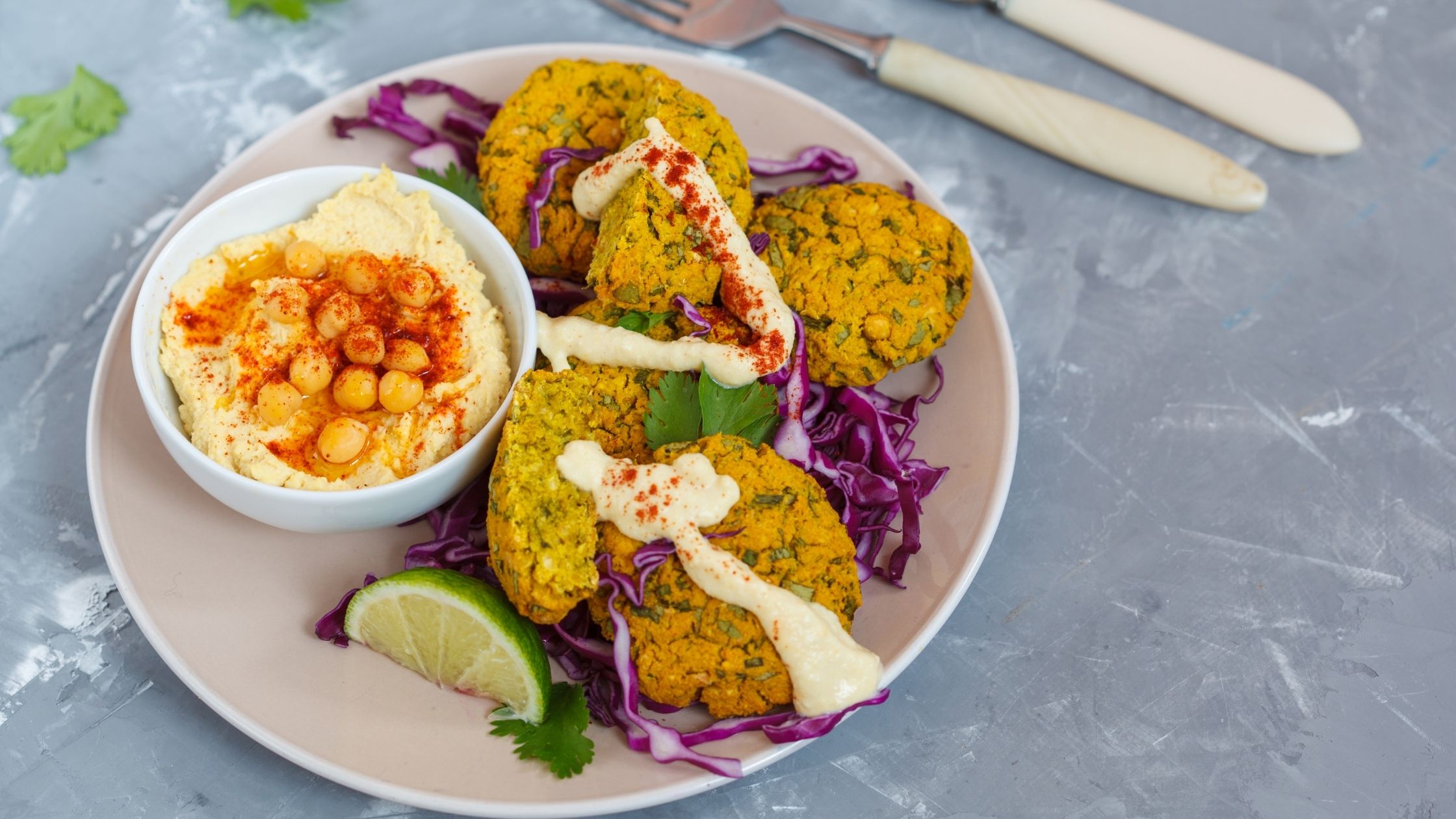 Enjoy a taste of the Middle East with baked falafel, creamy hummus, and a crisp salad as a Nutritious Healthy Food. These chickpea-based patties are a great source of plant-based protein and pair perfectly with fresh vegetables.
12. Quinoa and Vegetable Soup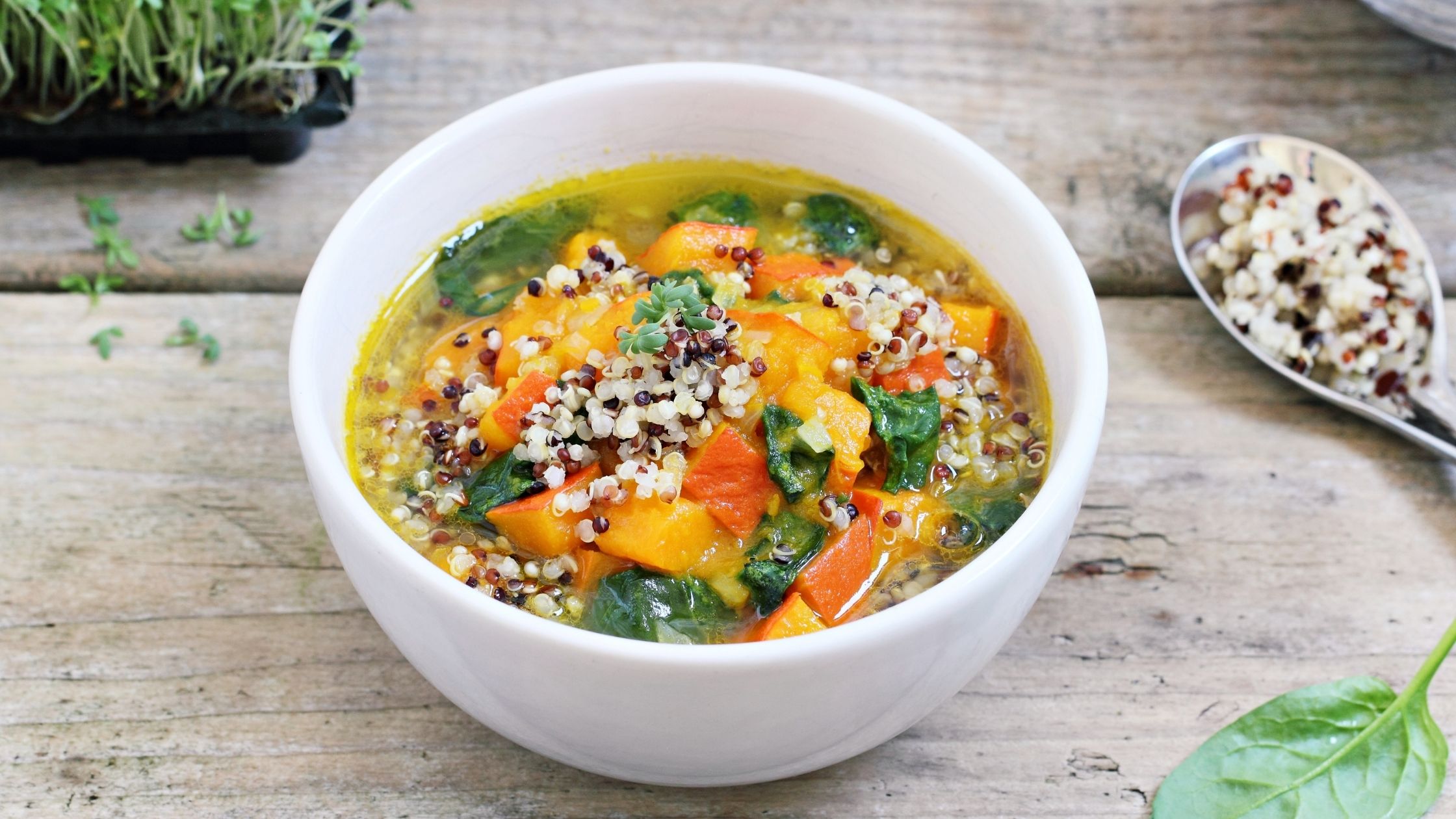 Warm your soul with a comforting bowl of quinoa and vegetable soup. Packed with colorful veggies and protein-rich quinoa, this soup is both nourishing and delicious.
13. Shrimp and Broccoli Stir-Fry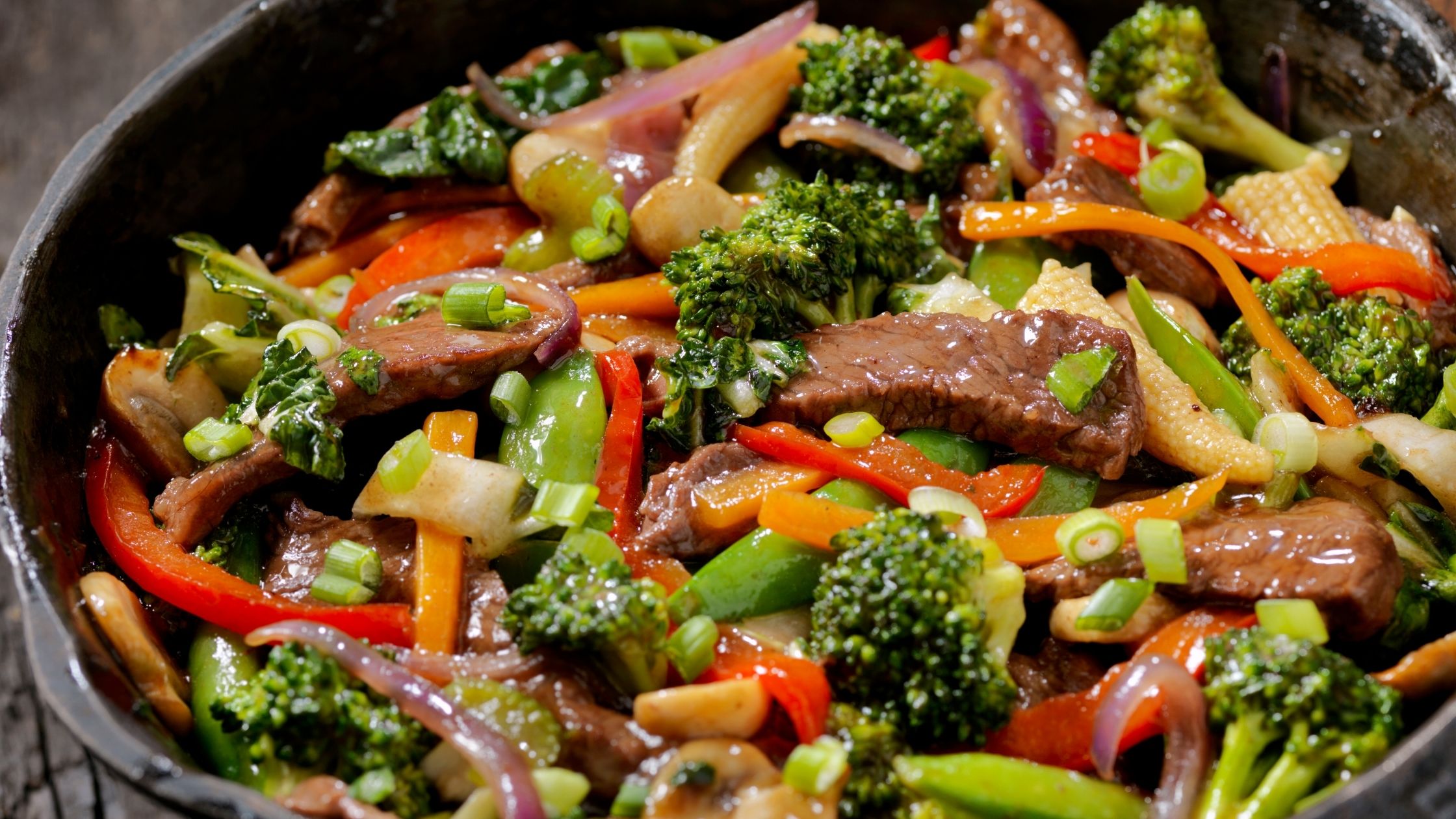 Another healthy Food Choices for Dinner is shrimp with vibrant broccoli florets. For a quick and easy dinner, stir-fry succulent shrimp with vibrant broccoli florets. Flavor it with garlic, ginger, and a splash of soy sauce for a satisfying meal that takes just minutes to prepare.
14. Chickpea Salad with Lemon Dressing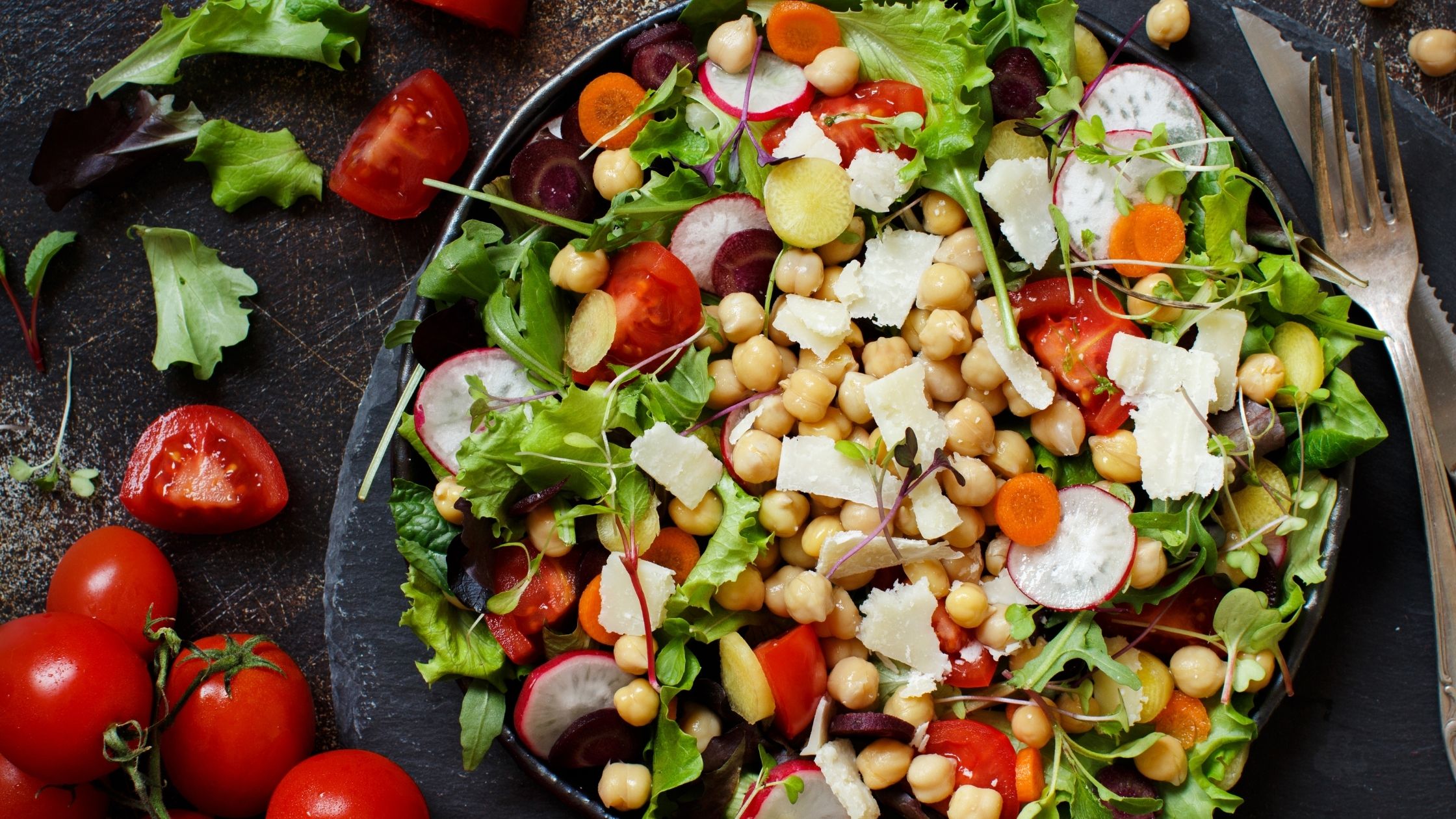 Whip up a refreshing, protein-packed chickpea salad by combining cooked chickpeas, crisp vegetables, and a zesty lemon dressing. It's a perfect option for hot summer evenings.
15. Stuffed Portobello Mushrooms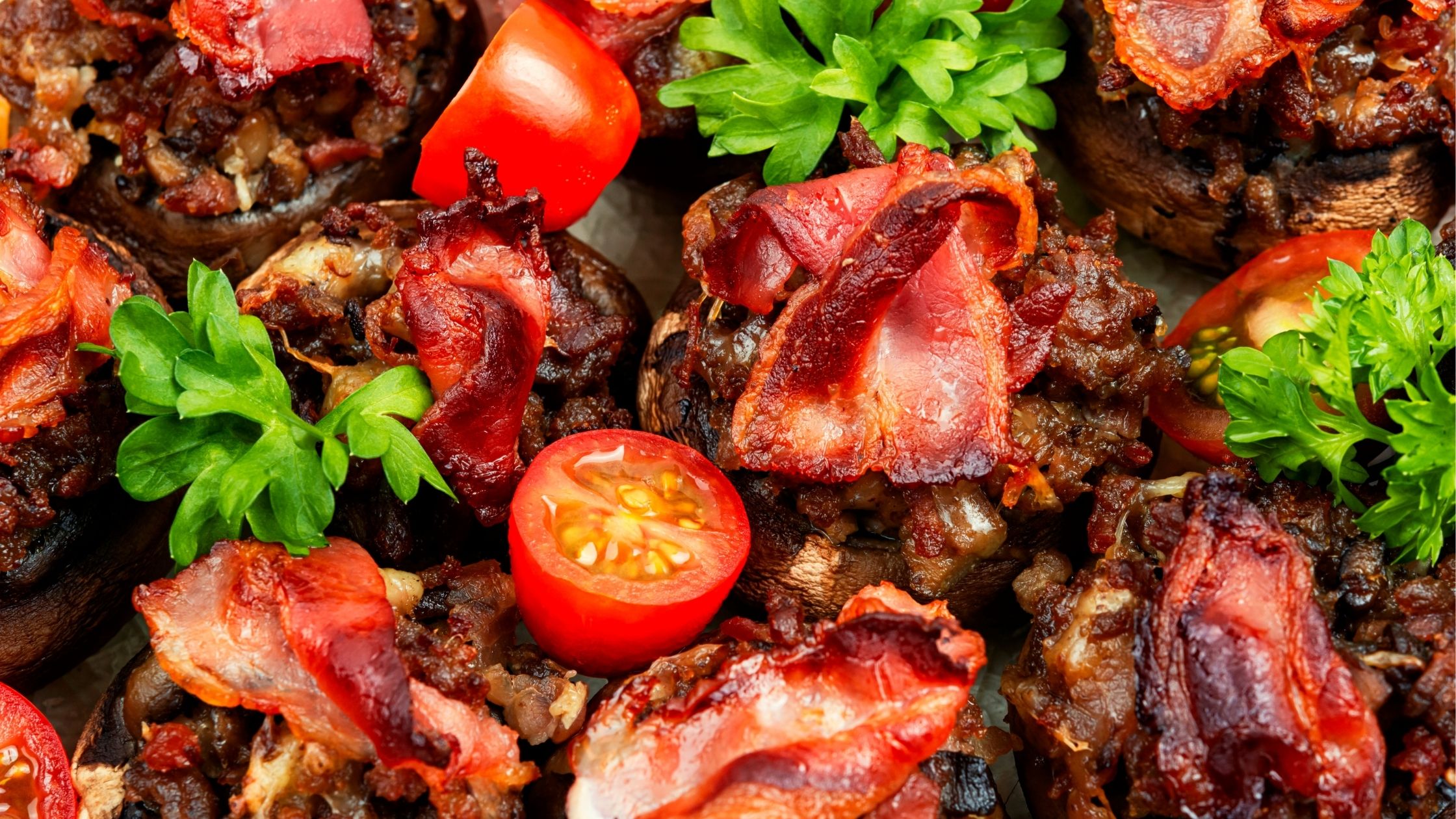 Portobello mushrooms make a fantastic base for a variety of delicious fillings. Whether you stuff them with quinoa, spinach, and feta cheese or opt for a Mediterranean-inspired mix, these mushrooms are sure to satisfy.
16. Turkey Lettuce Wraps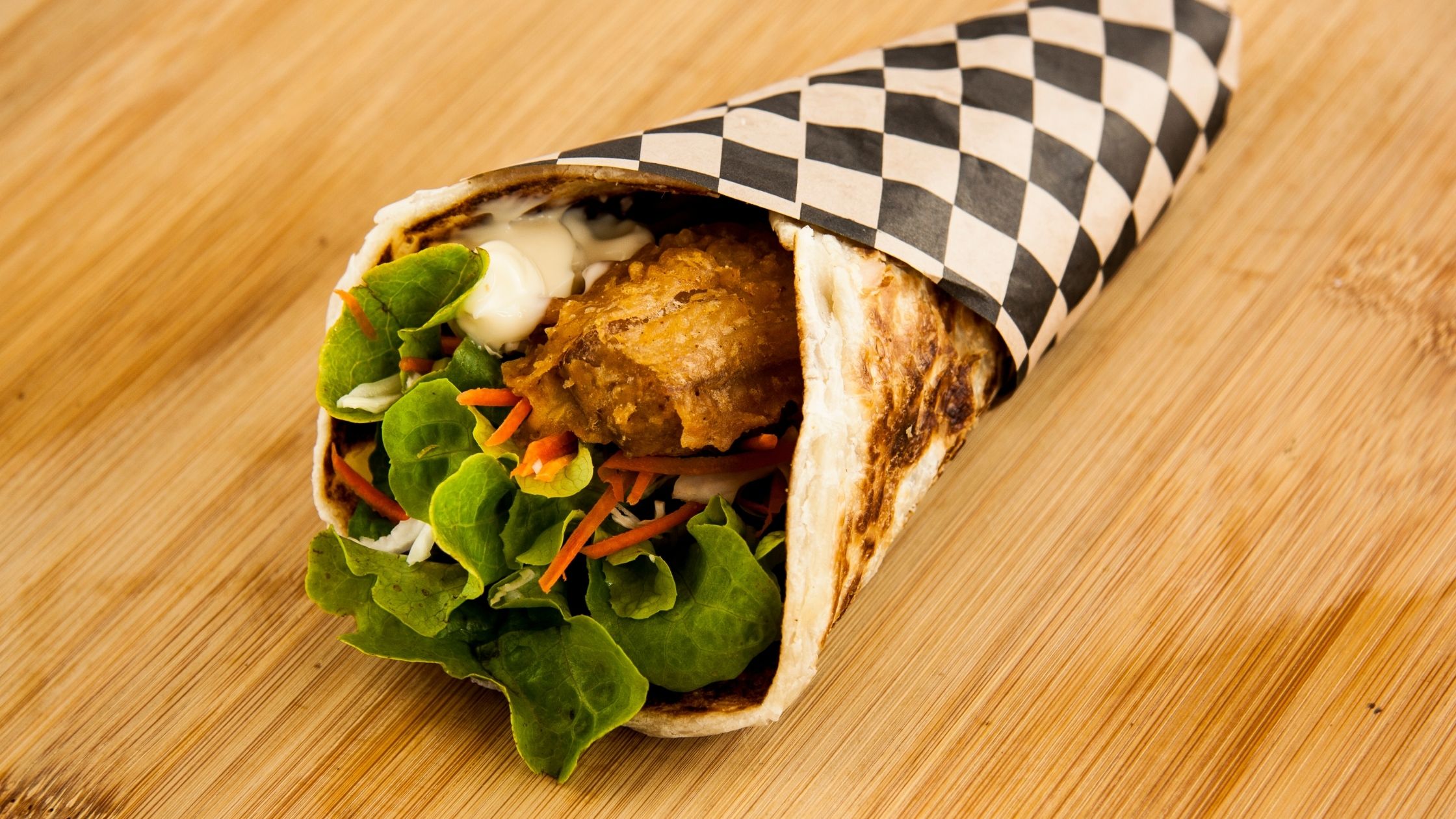 Trade in tortillas for lettuce leaves and create tasty turkey lettuce wraps. Fill them with lean ground turkey, colorful vegetables, and a flavorful sauce for a light and nutritious dinner.
17. Baked Cod with Herb Crust
Enjoy a flaky and flavorful piece of baked cod coated with crispy herb crust. This low-calorie, high-protein dish is perfect for those seeking a healthy seafood option.
18. Ratatouille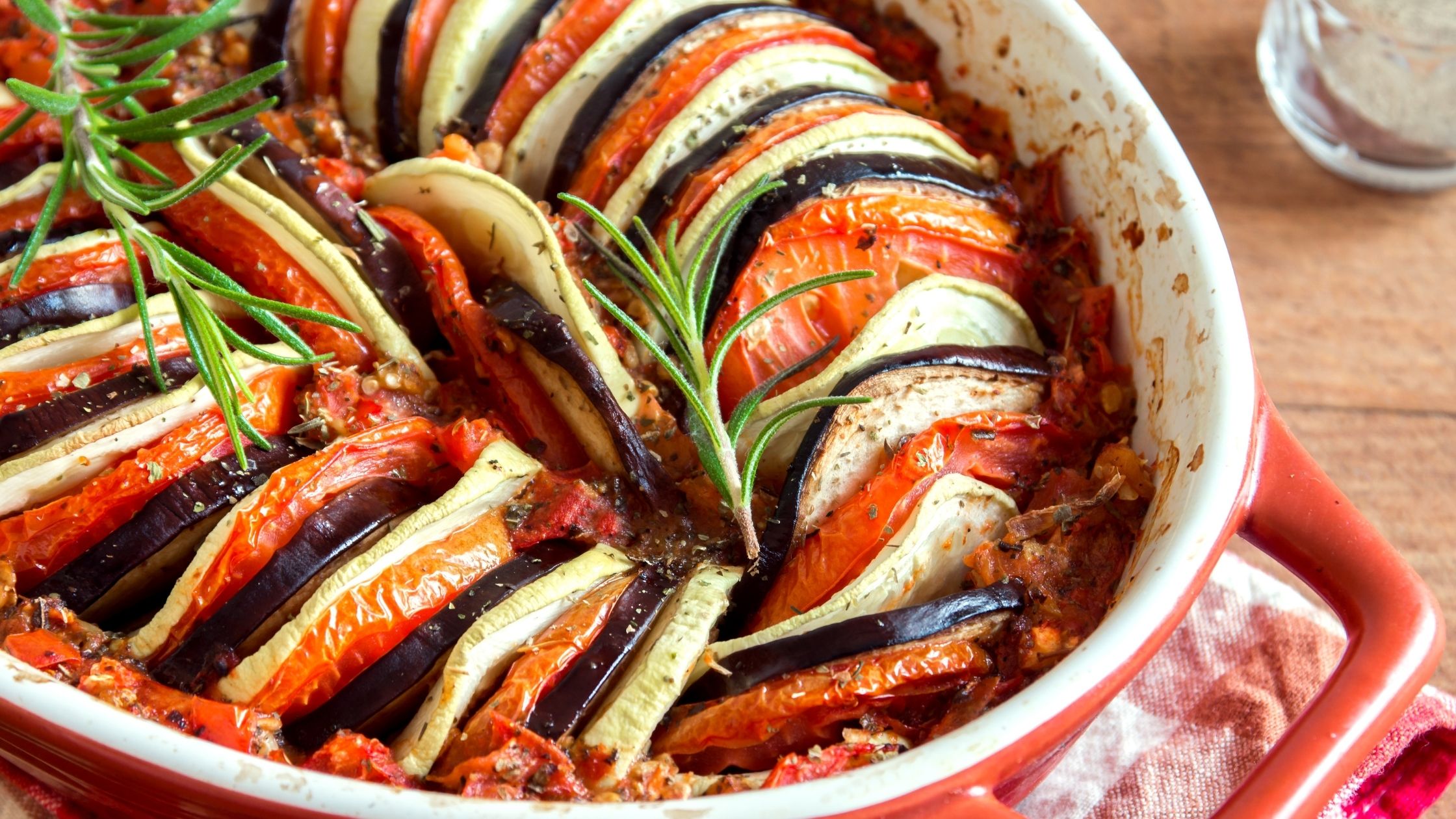 Why not treat your taste buds and enjoy the Mediterranean flavors with a hearty and vibrant ratatouille? This vegetable medley showcases the natural goodness of eggplant, zucchini, bell peppers, and tomatoes.
19. Cauliflower Fried Rice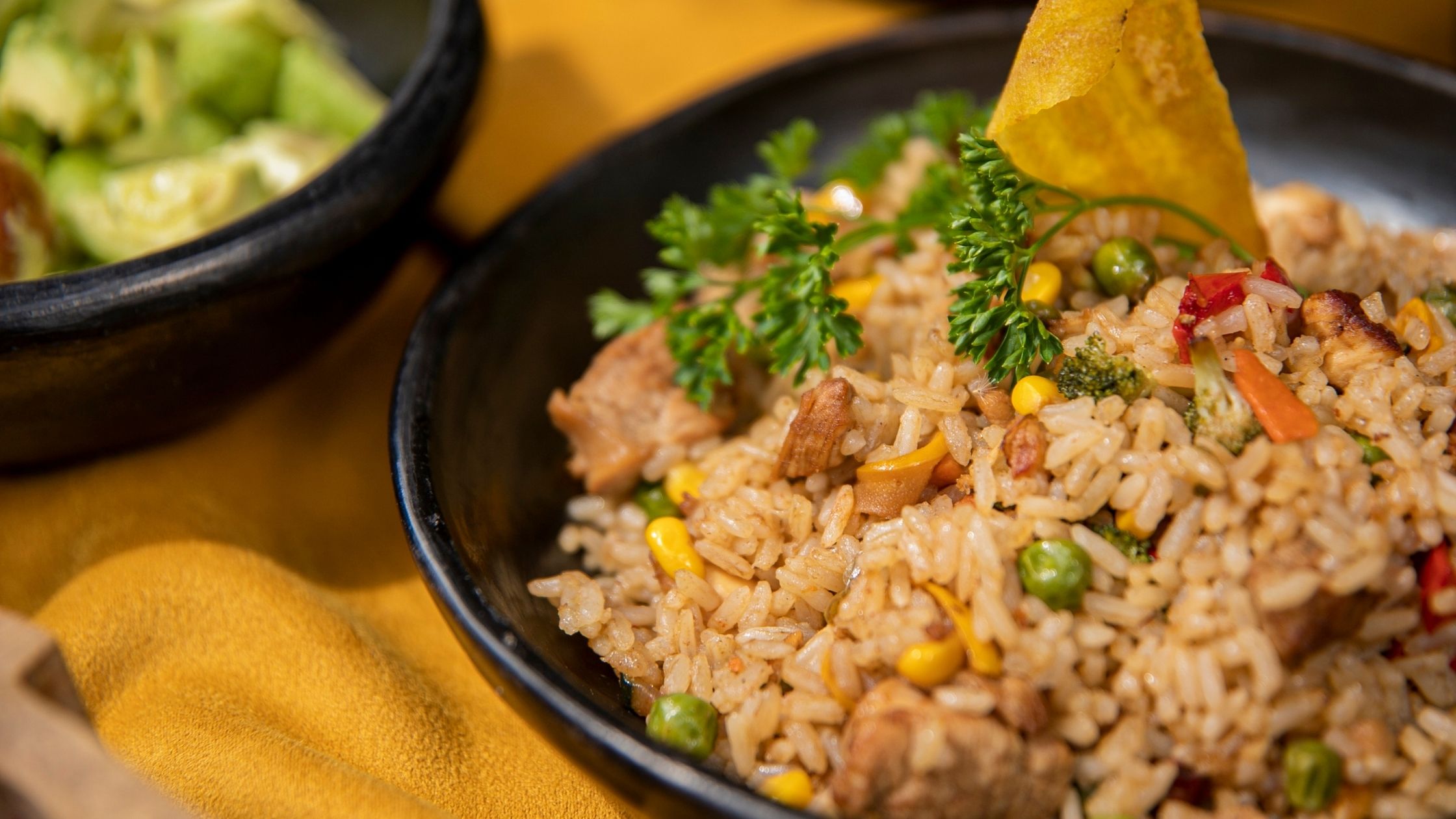 Put a healthy twist on a beloved classic by using cauliflower rice instead of regular rice. Sauté it with an assortment of colorful vegetables, eggs, and soy sauce for a low-carb, veggie-packed dinner.
20. Baked Stuffed Chicken Breast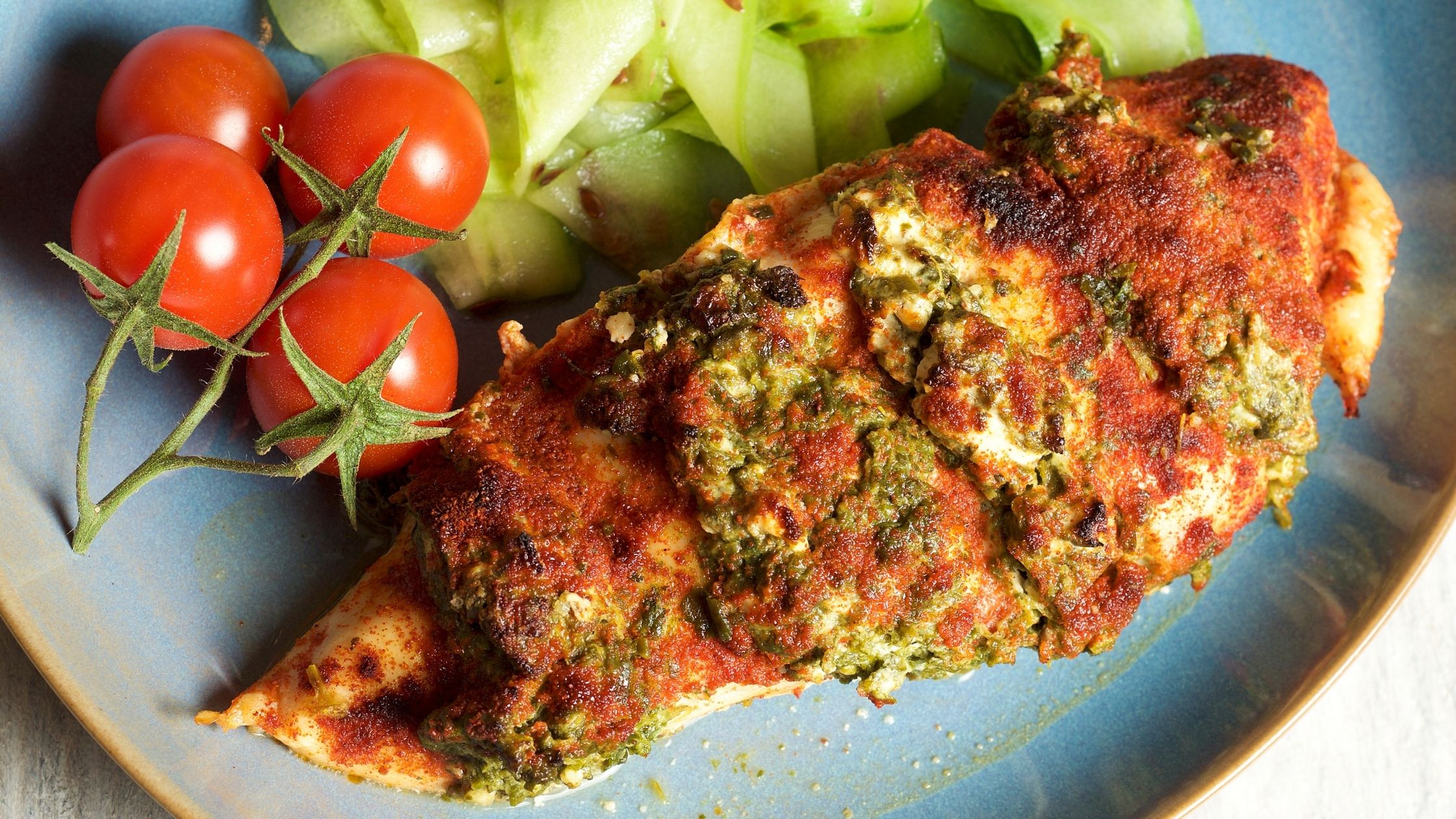 Elevate plain chicken breast by stuffing it with a delectable combination of ingredients like spinach, feta cheese, and sun-dried tomatoes. Baked to perfection, this dish is both elegant and nutritious.
21. Blackened Tofu Tacos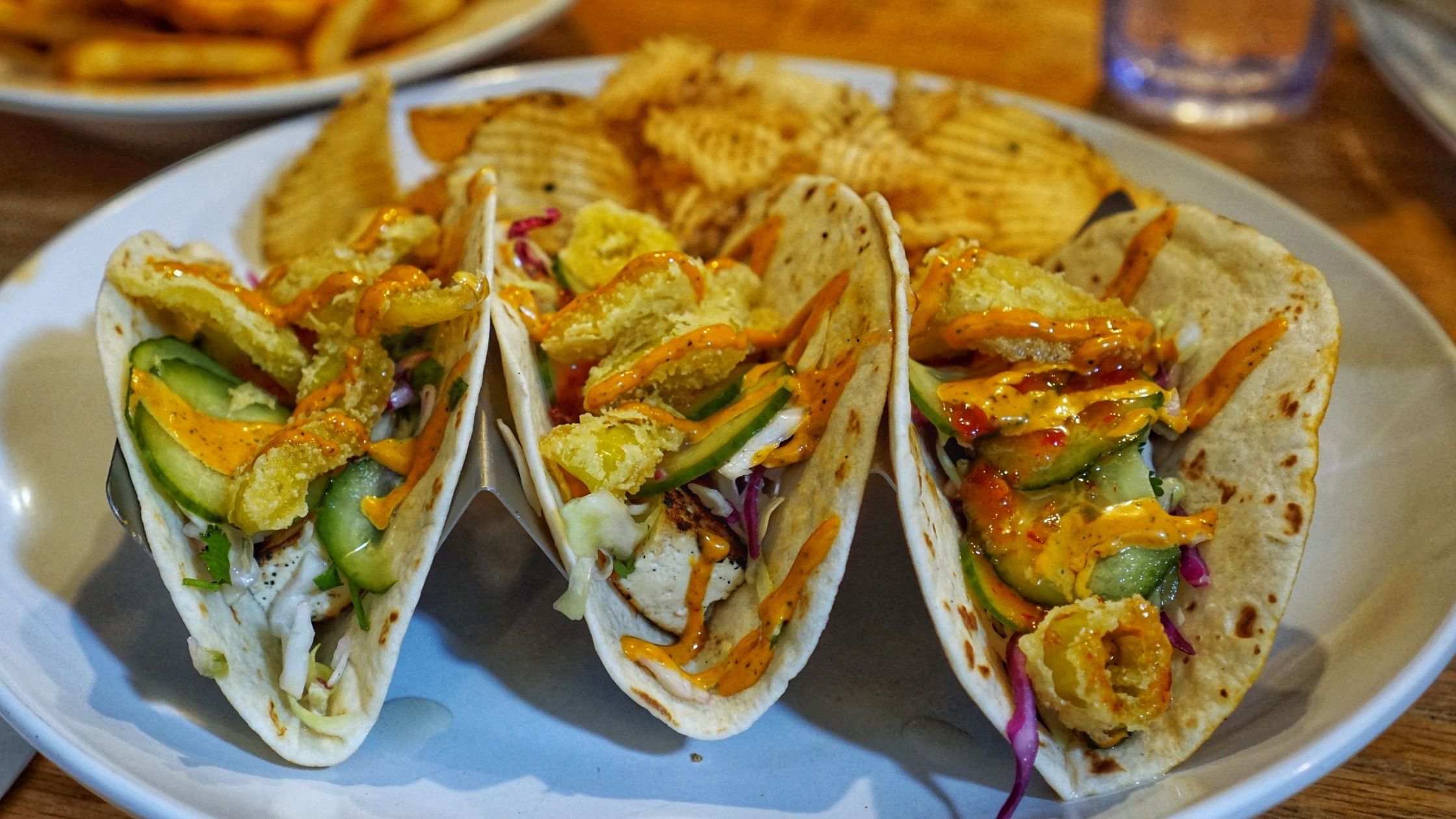 Spice up your dinner routine with blackened tofu tacos. Seasoned tofu slices are pan-seared until crispy, then nestled in soft tortillas and topped with crunchy veggies and a zingy salsa.
22. Greek Salad with Grilled Chicken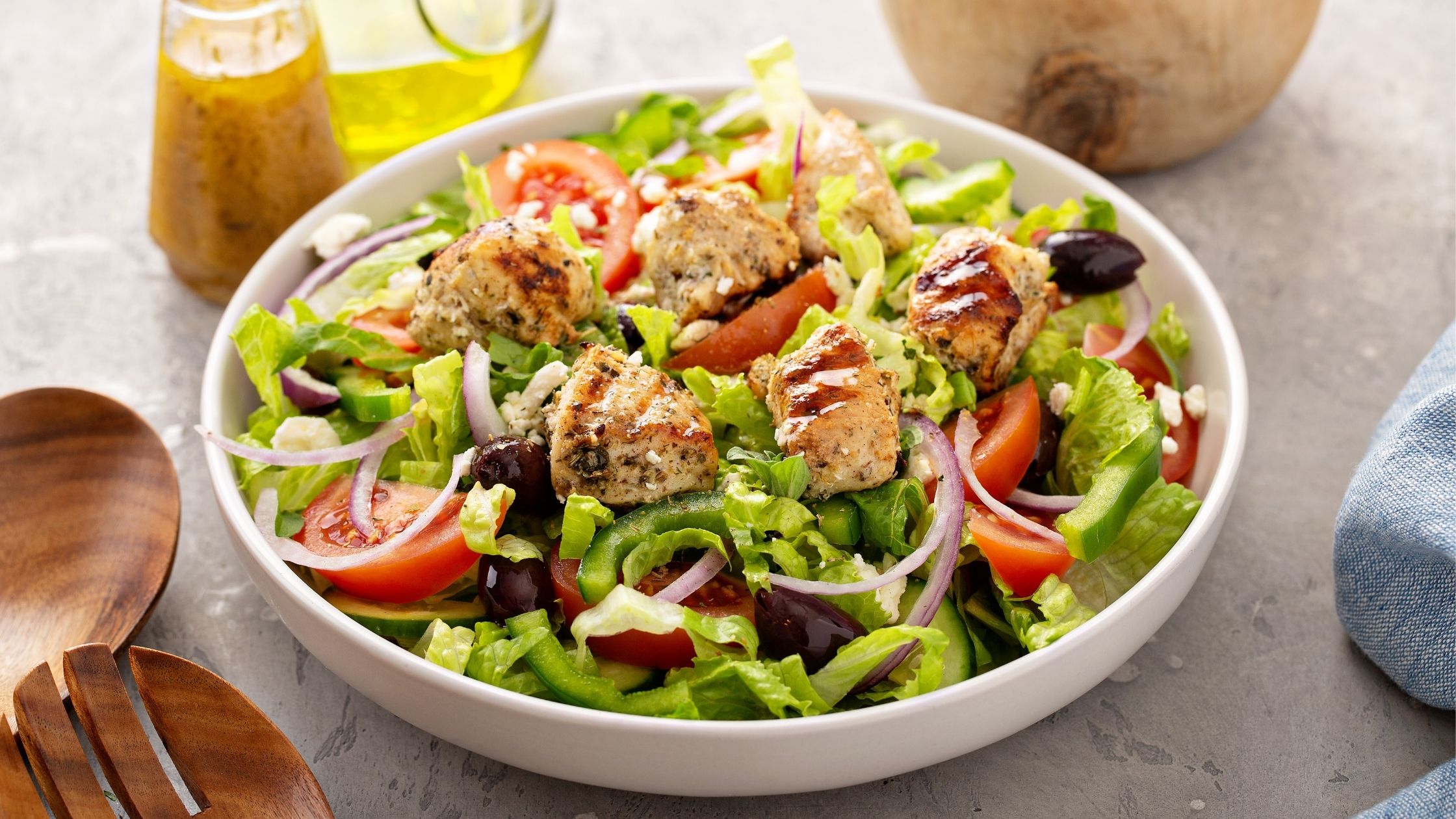 Indulge in a classic Greek salad topped with grilled chicken for a light and refreshing dinner. Crisp lettuce, juicy tomatoes, cucumber, olives, and feta cheese create a perfect harmony of flavors.
There you have it! Thirty delectable and Healthy Food Choices for Dinner that are sure to please your palate and nourish your body. Whether you're a seafood lover, a vegetarian, or simply looking for wholesome meal ideas, these dishes provide a variety of flavors and nutrients to keep your dinner routine exciting and nutritious. So, why wait? Head to the kitchen and embark on a culinary adventure tonight!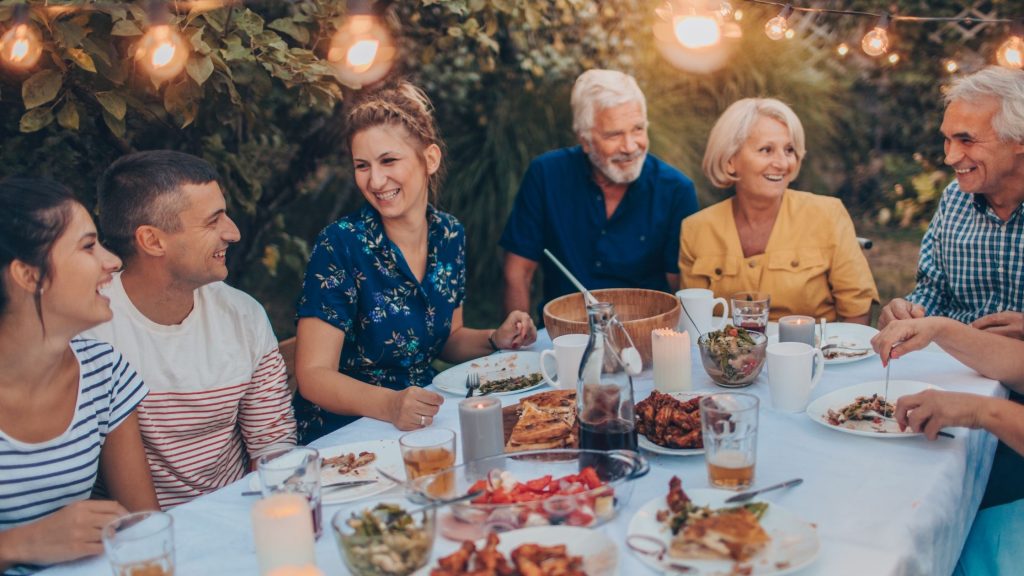 Sources:
Here are some scientific and reliable sources that provide information and research on the benefits of Healthy Food Choices for Dinner mentioned in the article:
American Heart Association: "Fish and Omega-3 Fatty Acids":
National Institutes of Health: "Quinoa in Human Health":
Harvard T.H. Chan School of Public Health: "Vegetables and Fruits":
Mayo Clinic: "Red meat vs. white meat: Which is healthier?":
The Journal of Nutrition: "Health Benefits of Nut Consumption":
American Diabetes Association: "Carbohydrate Counting":
The Journal of Nutrition: "Health Benefits of Olive Oil":
Journal of the Academy of Nutrition and Dietetics: "Egg Consumption and Human Health":
The American Journal of Clinical Nutrition: "The Health Benefits of Leafy Green Vegetables":
National Institutes of Health: "Health Benefits of Legumes":
These sources provide scientific evidence and reliable information on the nutritional value and health benefits of the mentioned food options. They can be used as references to support the claims made in the article.